Sun City Center
Organ and Keyboard Club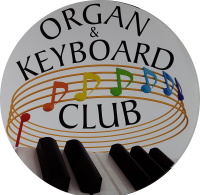 Upcoming Events Page
The organ club resumed regular meetings on January 6th. We start at 10 a.m.
Lesson schedule for the month of January:

Jan. 13 "I Call Your Name"
Jan. 20 "Top of the World"
Jan. 27 "Sound of Silence"
As always, we would like anyone who wishes to play to come early and entertain us before class begins. It is so nice to hear music playing as we walk through the door and while we wait for class to begin.
Please also bring your mask to wear, and we will have hand sanitizers at all tables for your safety and use as well.)

As Listed on:
The Sun City Center Business Directory